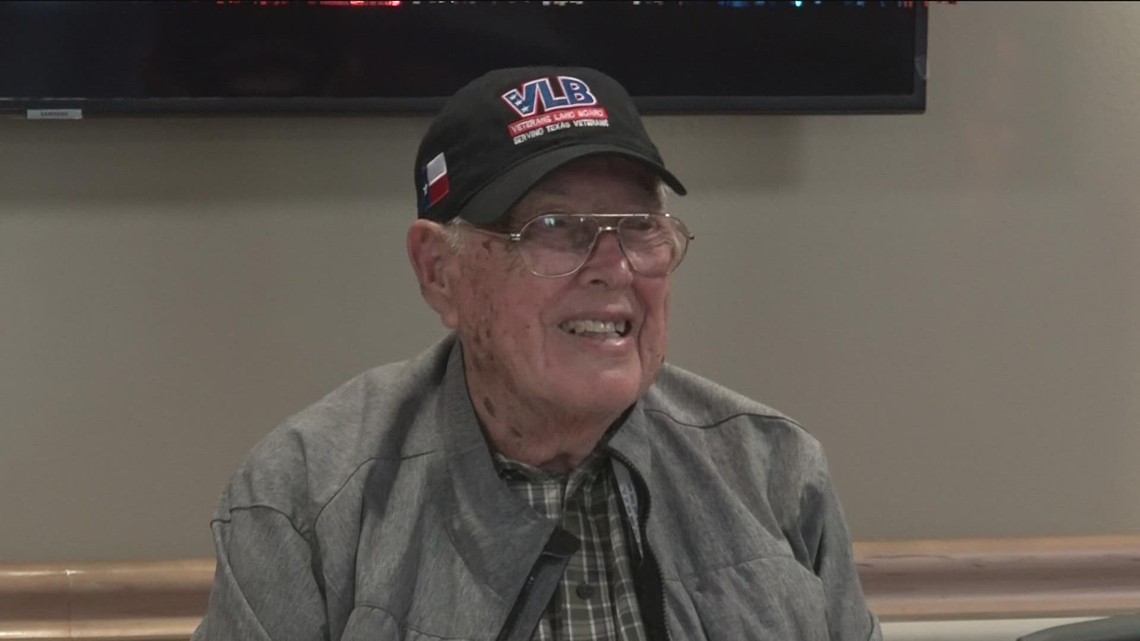 WWII vet asks for 100 birthday cards for his 100th birthday
Archie Thomas has requested 100 birthday cards for his 100th birthday. He received more than 1,000…and counting!
TYLER, Texas — Last week, an East Texas veteran and prisoner of war shared his request for 100 birthday cards for his 100th birthday.
On Wednesday, Archie Thomas turned 100!
Preparations were well advanced ahead of a very special centenary. And of course, you can't have a birthday without a birthday cake and card – over 1,000 to be exact.
And when Thomas walked into the room, the party started. He received cards from all over the country and they are still coming.
"I didn't expect that," Thomas said.
And he didn't expect a few special guests to visit either. Texas State Senator Bryan Hughes and Texas Representative Cole Hefner came with sentimental gifts.
Thomas' nurse, Tiffany Deschler cared for him for nearly three years.
"He's always laid back, always having a good time, [and a] happy smiling face. He's never upset about anything and that's what's good about him," Deschler said.
As for those birthday cards, Thomas said, "I'm sure I won't be able to read them all tonight."
As he celebrates his 100th birthday, Thomas is still young at heart, cracking jokes and singing songs.
RELATED: Many Veterans Say They've Been Shut Out of the Boiling Housing Market Because of VA Loans