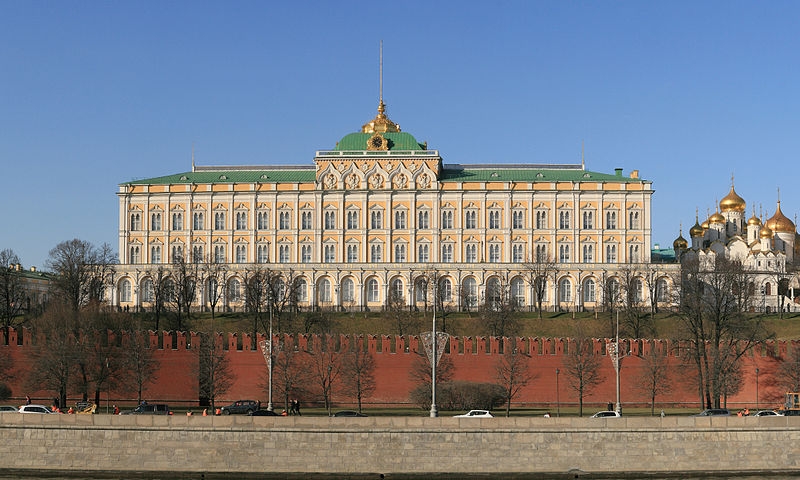 World War 3: General warns Russia's advanced weapons may strike US as tensions persist
The problems surrounding Russia and the United States can spark a global war if left unresolved or if tensions escalate further. An Air Force general has now warned that Russia possesses weapons that could potentially strike the United States in a military conflict.
Express reports that fears of a world war have been stoked as a U.S. Air Force general warns of advanced weapons from the Russian arsenal that could potentially strike the United States. Speaking at the Center for Strategic and International Studies online forum, North American Command General Glen D. VanHerck discussed the threat Russia poses to the United States. General VanHerck cited that Russia has developed an arsenal that would not have existed 20 years ago during the Cold War.
General VanHerck explained that this also includes advanced cruise missiles that could strike the United States from Russian soil. The US general said their intelligence allies are aware that Russia has advanced cruise missiles that would be comparable to US weapons. General VanHerck went on to say that Russia's investments in cyber and space capabilities further heighten the threat Russia poses to the United States.
General VanHerck's comments come as Russia reportedly discussed "negotiation" with the Taliban Islamic insurgent group in light of the crisis in Afghanistan. The insurgent group had taken control of the war-torn country within 11 days following the withdrawal of US and NATO troops from the country.
According to Zamir Kabulov, the Russian envoy for Afghanistan, the Taliban are better able to reach an agreement than the Afghan government. Russian Ambassador to Afghanistan Dmitry Zhirnov appeared to echo Kabulov's comments, saying the country under the insurgent group's rule is much more peaceful than the government of Afghan President Ashraf Ghani.
Russia continued to criticize the Afghan leader, who fled the country amid the US withdrawal and the Taliban's rapid takeover. The Russian Embassy in Kabul recently claimed that Ghani, who fled to Tajikistan saying he wanted to avoid more bloodshed, fled the country with a lot of money.
"As for the collapse of the outgoing regime …" said the spokesperson for the Russian embassy. "It is most eloquently characterized by the way Ghani fled Afghanistan. Four cars were full of money! They tried to put some more of the money in a helicopter, but it just didn't fit. "