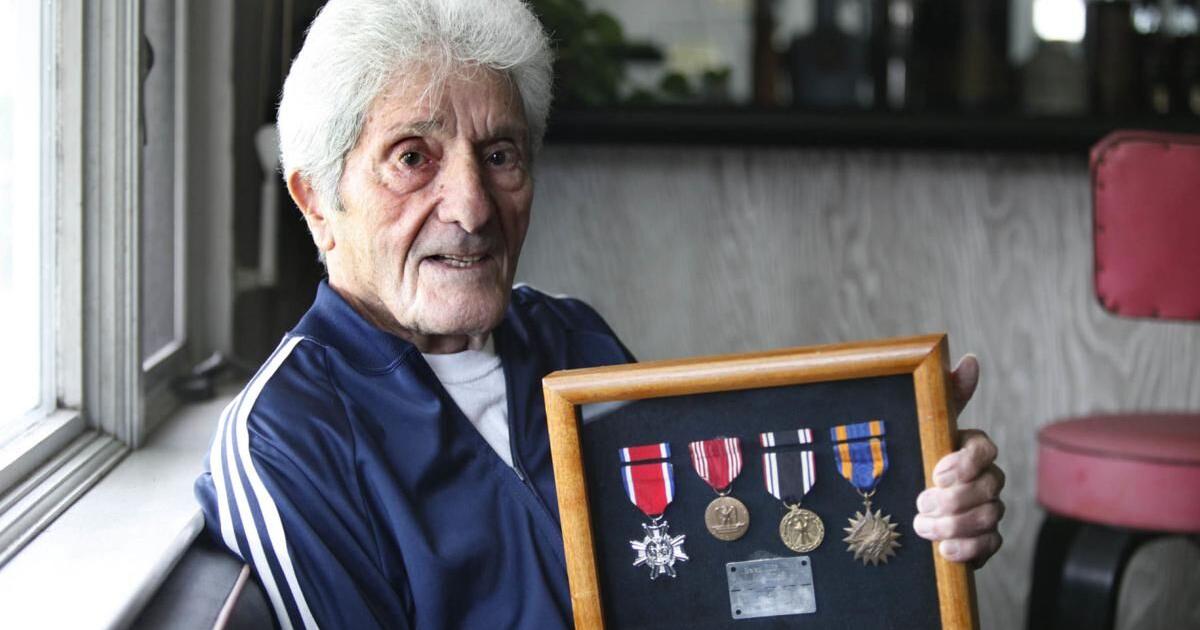 Sydney L. Cole, 107, WWII Army Pilot, Car Dealer, Fitness Enthusiast | Featured obituaries
September 1, 1914 – November 19, 2021
Sydney L. Cole, a WWII army pilot who survived as a prisoner of war after being shot down over Belgium in the Battle of the Bulge, died suddenly on November 19 at the United Memorial Medical Center, in Batavia. He was 107 years old.
It was the day after New Years Eve in 1945 when Mr. Cole, lieutenant and observation plane pilot for the 776th Field Artillery Battalion, flew through snow and sleet to spot German positions so they could be bombarded by artillery.
But before he could return to the base, his plane was hit by anti-aircraft fire. He used his experience as a glider pilot to bring him down slowly, and when his co-pilot got tangled while trying to jump, he delayed his exit long enough to free him and allow him to land safely in Allied territory. . Mr. Cole, however, descended behind enemy lines and was hit by gunfire as he descended.
"When I landed, I was shot in the leg, in the arm, everywhere," he told Buffalo News reporter Collin Binkley in 2009. "I still have shrapnel in my arm. "
As soon as he touched the ground, he got rid of his name tags, which bore the letter H, designating his religion as Jewish.
"The smartest thing I have ever done in my life was to throw those name tags as far as possible in the woods," he told Joseph H. Radder, freelance editor for the magazine. Living Prime Time in 2002.