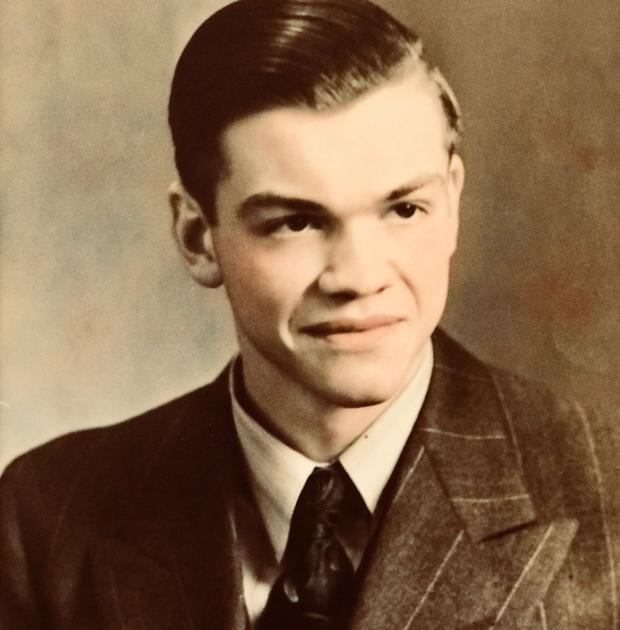 son reflects on his father's time in the Air Force during WWII | Newspaper
Editor's Note: The Journal's Unsung Heroes series spotlights a local veteran every Monday, from Memorial Day to Veterans Day. If you would like to name an unsung hero, send an email to [email protected]
MARTINSBURG – "We certainly came together to win the war, but I'm afraid to say we've lost the peace."
It was one of the many sayings Max Light of Martinsburg would say to his son, Gregory Light, as he reflected on his service in the United States Air Force during World War II. Sadly for the Light family, Max passed away earlier this year from natural causes. August 9 would have been his 100th birthday.
But that doesn't mean his legacy won't live on, as Gregory, 72, explained in a series of recent phone interviews. His father's life was full of adventure, whether it was with his time in the military or traveling to Ocean City, Maryland, where he had a home and visited her frequently during his retirement years.
"It bothers me a bit," said Gregory of his father's death. "He's been two or three years older, I know he did. But I am grateful to have had the pleasure of my father's company as an adult.
Max was born August 9, 1921 in Martinsburg and soon after developed a fondness for aviation and the military – so much so that before Pearl Harbor he and a friend hitchhiked in Canada to enlist in the Royal Canadian Aviation. That changed, of course, after December 7, 1941, when the attack on Pearl Harbor shook America at its heart.
As a result, Max was released from the RCAF and traveled from Toronto to Indiana before eventually landing in Montgomery, Alabama, and earning a place in the US Air Force. The circumstances that led to his return to the United States were ones he would never forget, according to Gregory.
"Dad said, 'I still remember today there was light snow on the ground and it was falling and we had word to fall so they fell," said Gregory. "'As some of you may have heard, the Japanese bombed Pearl Harbor.' Dad said you heard a fly fly.
It was September 5, 1942 when Max completed his training and in 1943 he went overseas to serve as a master navigator in combat warfare during World War II. While in the Pacific, he was awarded the Distinguished Flying Cross for his heroism and bravery as he participated in nearly 30 combat missions against the Japanese.
From January 1943, Max's main task was to leave Henderson Field on the main island of Guadalcanal, where he landed aboard a B-24 Liberator. Among the military honors he earned while serving in the Air Force were five air medals for bravery in aerial flight; the Superior Defense Service Medal; the Medal of Praise for Joint Services; the Air Force Medal of Commendation; and the Joint Service Expeditionary Medal. After 24 years in the Air Force, Max retired as a lieutenant colonel.
And even then, he hadn't finished. After leaving the Air Force, Max worked as a communications specialist for the Navy in Washington DC. Although he is a civilian, he held this position for 22 years before retiring. With all those years of service to his country behind him, Gregory noted that his father never hesitated to share some of those memories.
"On occasion my dad would turn to a swagger," Gregory said with a chuckle. "He was proud of who he was, but he didn't wear his ego on his sleeve. He would say "Of course I was in Hawaii", and even though he was right in his knowledge, he wasn't talking about it – but he wasn't on the other extreme, either. I heard other people say they would never talk about it, but my dad wasn't like that.
Yet despite all of Max's accolades, Gregory was adamant that his father was an "ordinary middle-class guy" who was drawn to aviation at a young age and truly loved math – a simple man in. to a large extent. Despite this, Gregory was so captivated by learning about his father's life that he started working on a book about it before Max passed away in March.
And for Gregory, his father's story is indicative of so many others from that time.
"What's so wonderful about my father's story is that I think she's not necessarily that unique," ​​Gregory said. "It really isn't that. For me, it is so representative of the middle class. A war is coming and you have two choices: I will play or I will be a conscientious objector. My father grew up in Martinsburg, West Virginia. He wasn't very patriotic, but he said, "Hey, I love my country." It's not that he's so unique being a dad, but he's so representative of his people.
"That's the beauty," Gregory concluded, "that I feel in my father's story."