Exhibition sheds light on life in British war camps
A new exhibition tells the story of German "extraterrestrials" detained by the thousands in British camps during the First World War.
The Stobs internment camp near Hawick in the Scottish Borders contained approximately 4,500 civilian and military prisoners of war, the second largest of its kind in the Empire.
He appears in Behind the Wire: Civilian Internment in the British Empire 1914-1919, an exhibition launched Sunday at the Hawick Museum.
Stobs is one of the best-preserved camps and has become an important archaeological site that continues to offer insight into detention during the Great War.
Only one hut remains, along with the foundations of several others, and a cairn in memory of those who died there is located next to a cemetery.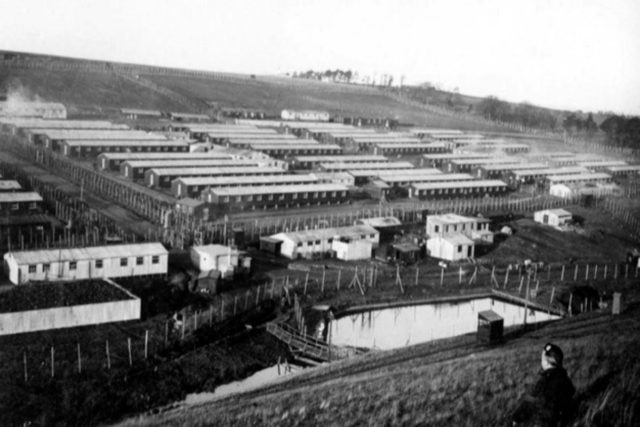 Meanwhile, researchers are undertaking translations of German texts that were produced by inmates at Stobs. They include letters and a newspaper from the camp.
Professor Stefan Manz from Aston University Birmingham, part of the Stobs research project, said: "Stobs is truly unique. I think there is a lot of potential there to make it a really interesting archaeological site and a World War I memorial site.
"We will put the texts online in due course, to really give local communities a sense of their place in the larger global context of WWI history, and to really connect these communities to other communities across the board. the world."
Stobs had been a military training ground until war was declared on August 4, 1914 and a day later the Restriction of Foreigners Act was passed by parliament.
German civilians – especially men between the ages of 17 and 55 – have been detained in large numbers on national security grounds. In some cases, they have been arrested for their own safety amid widespread anti-German sentiment.
In all, around 30,000 people have been interned in Britain.
Professor Manz said: "No crime needed to be committed for the government to round up these so-called enemy aliens.
"The fear was that of spies, saboteurs, people who rush towards the German army and can fight for Germany.
"So there was sort of a basis to the whole thing, but overall scholars agree that it was a gut reaction that just wasn't necessary. But it is not for us to judge. This is what happened in wartime.
Conditions were relatively good in the camp, with the Hague Convention concerning the Humane Treatment of Prisoners of War having been ratified several years earlier.
Detainees were given relative freedom to pursue activities to avoid the so-called "barbed wire disease" – a term used to describe the depression and nervousness of internees without privacy, with nothing of significance to do and concern for the community. family they had been forced to leave. behind.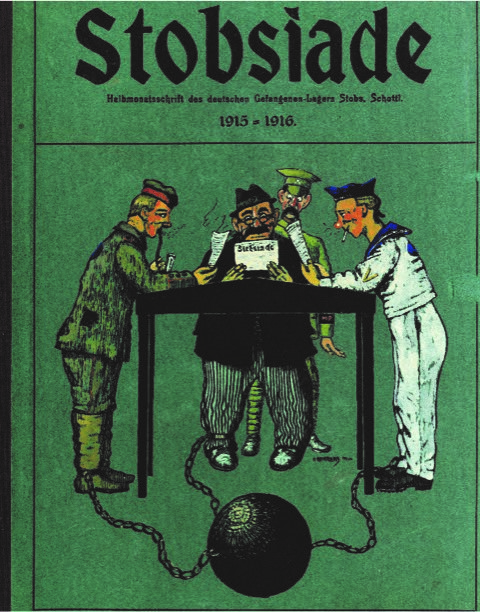 Information about life in the camp was obtained through copies of the camp newspaper, Stobsjade, of which they sent copies to their relatives, but not before it was approved by the censors.
Among those who died during internment were 35 soldiers, four sailors and six civilians.
Stobs was disarmed by the military in the 1960s and the bodies buried there were all exhumed and reburied in a German war grave cemetery in Staffordshire.
The Stobs memorial stone, which bears the inscription "To our comrades who have died far from home", is being restored and there is a plan to hold a ceremony there on Armistice Day.