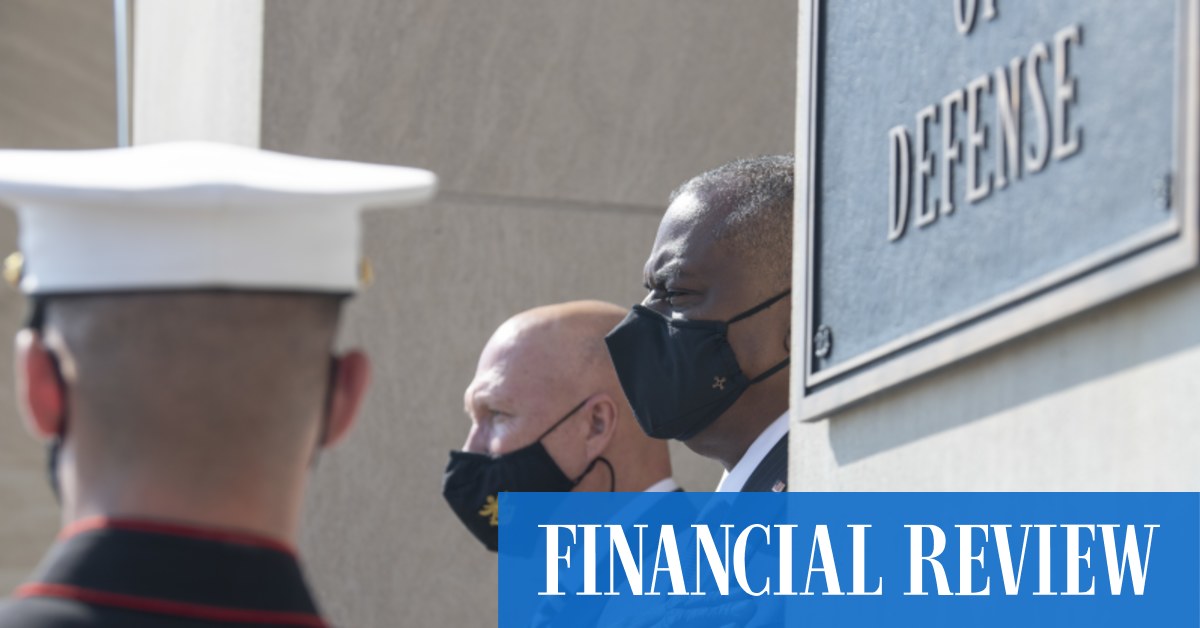 Defense spending to compete with the eruption of the Cold War
"The trajectory will continue to increase," Dr. Hellyer said. "Australia is closing in on that 2½ percent gap recorded in the colder parts of Cold War spending."
U.S. ships, bombers, satellites and military base personnel will all have a significantly increased presence across Australia in a new era of cooperation, under a partnership agreement announced by Defense Minister Peter Dutton and Foreign Secretary Marise Payne in Washington on Friday.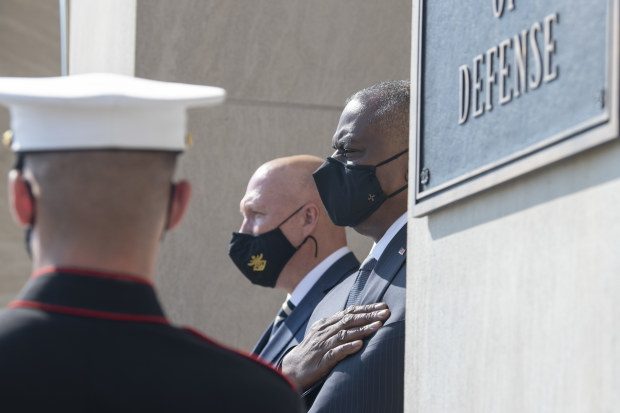 According to the well-respected Stockholm International Peace Research Institute, US military spending was 3.5% of GDP in 2020, Russia 4.3% and the UK 2.2%.
China's defense spending was 1.7 percent of GDP, or about $ 350 billion a year, and it has grown rapidly in dollar terms, along with its booming economy.
Prime Minister Scott Morrison said China has made "massive investments in its military" and is increasing defense spending to protect Australia's national interests.
"What I do know is Australia's defense spending, as a percentage of GDP, will continue to rise because it's not just about submarines," Morrison said.
"It's a whole range of other capabilities. We simply want to ensure that, throughout the region, the free movement of goods and services, maritime traffic and air traffic can be ensured and that the rule of law applies in international waters. "
Mr Morrison declined to set a target or cap on defense spending, saying the government would spend as much as needed to keep Australians safe.
The government's decision to prioritize defense spending will bolster structural budget deficits for years to come, even after the economy rebounds from the economic downturn from COVID-19.
IFM Investors economist Alex Joiner said the changing geopolitical situation in the region would necessarily put structural pressure on the budget.
"We're going to have to afford to spend more on defense, so we need a strong budget in other areas through a better tax system and more efficient spending elsewhere," said Dr Joiner.
In government, Treasurer Josh Frydenberg and Finance Minister Simon Birmingham are also backing a new era of large defense spending as insurance against China and betting on a stronger economy to fund growing spending.
Frydenberg also rejected several Chinese-backed foreign investments in construction, gas pipeline and beverage manufacturing.
In addition to the $ 2.4 billion already spent on French submarines, the government faces several hundred million dollars in compensation for killing the project.
The contract was due to expire this month and contains a € 90 million ($ 145 million) breach fee to terminate the project. It is understood that the Commonwealth Government is also required to pay Naval Group Australia liquidation costs, such as breach of leases and employee rights.
Mr Birmingham said negotiations with Naval Group would settle the amount the government would pay to exit the contract.
The government will also have to compensate Lockheed Martin Australia, which provided the combat system. However, Lockheed Martin is already a major supplier to the Navy and has less incentive to dig during negotiations.
Mr Morrison denied that the $ 2.4 billion already spent on the 12 Attack-class submarines was a waste, arguing that it was an "investment" in building the future capabilities of the submarine technology, including marine engineering skills.
US Naval War College professor Jonathan Caverley said the US nuclear submarine industrial base was at full capacity and it would be "very expensive" to build it in another shipyard.
In the United States, it costs around $ 3 billion ($ 4.1 billion) to build a Virginia-class nuclear submarine, even with a significant economy of scale advantage.
The rival option, the British Astute class, is cheaper at £ 1.4bn ($ 2.6bn).
After the fall of the Berlin Wall, Australia and many countries enjoyed a "peace dividend" and cut defense spending as a share of the economy under the Howard and Rudd-Gillard governments.
Australia's defense spending recently rose to around 2.2 percent of GDP, after falling to 1.6 percent under Labor – the lowest level since before World War II.
This is still well below the 4 percent of GDP affected at the height of the Korean and Vietnam wars.
In the short term, the cancellation of French submarines will free up defense cash flow due to delays in building nuclear submarines.
But in the longer term, from around the end of this decade, the acquisition of nuclear submarines will cost more than previously budgeted.
"The crisis will likely come early in the next decade when they order nuclear reactors for the first ships and recruit personnel," Hellyer said.
The cost of military equipment is increasing at a faster rate than inflation.